Company Concept
You're pregnant and this is a very special time in your life. You're experiencing changes… both physical and emotional. Some will last through your entire pregnancy. Some will change as the months go by as each trimester brings with it its own special needs. Baby Belly specializes in meeting the unique and ever-changing needs of your pregnancy. In fact, we even have specially designed products and services for those trying to get pregnant as well as those in their postpartum months.
For Your Changing Emotional Needs…
We know this is a time when you need reassurance. Using the latest HD ultrasound technology, our friendly, caring, RDMS medical sonographers will perform a limited diagnostic scan that will allow you to see how your baby and the placenta is positioned, measure fluid level, see the heartbeat, and watch him/her move. You can even see your baby's facial expressions and count his/her fingers and toes for the first time. Invite those closest to you to participate in this prenatal bonding experience in the comfort of our spa setting.
Baby Belly is the only elective 2D/3D/4D/HD Ultrasound Center in the Lexington area with RDMS Sonographers.
For Your Changing Physical Needs…
Our pregnancy spa offers a special collection of therapies to help the body, mind, and spirit prepare for and acclimate to motherhood. Prenatal massage can reduce discomfort, counteract hormonal effects, and enhance the natural glow of pregnancy. And… feel free to bring a friend or the expecting Dad with you for a shared couples experience.
For Your Changing Product Needs…
Our products are specially selected with your unique needs in mind. Morning sickness products, skin care products, nutritional products, books, and more are available for sale.
So, as the physical and emotional needs of your pregnancy change, let Baby Belly be there for you.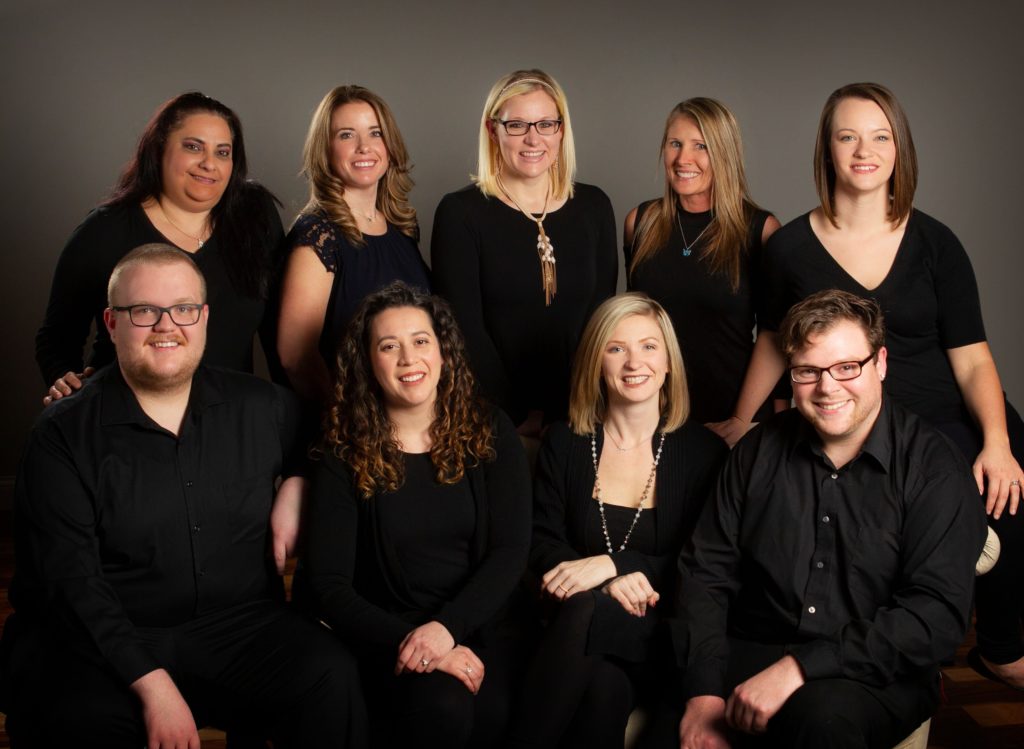 Team Baby Belly
Baby Belly's team is made up of four ARDMS Sonographers with a combined experience in OB of over 40 years, four Licensed Massage Therapists with an additional Prenatal and Postpartum Massage certification, and three Client Services Coordinators. We strive to make sure each and every expecting mom thoroughly enjoys their experience at Baby Belly. We have services designed for those trying to conceive, expecting moms, as well as postpartum services, and even those not expecting. So, many friends, husbands, and grandmothers-to-be also join in the spa services and of course in the amazing imaging services. Baby Belly also carries unique maternity items and gifts! Stop in today for a tour.
Crystal Nichols
Owner
Baby Belly Spa was born after Crystal experienced the joy and trials of her first pregnancy in 2005. She enjoyed getting massages to relieve aches and pains as well as reduce stress, but had a tough time finding a place that suited the expecting mom. After researching various avenues to help expecting moms Baby Belly was created. At the heart of Baby Belly is the Imaging Center….which is not just about creating that first baby picture. By investing in state-of-the art technology that would give Mom and Dad a high definition picture of their baby before he or she was born, Crystal's hope was that Baby Belly would allow them to bond early with their baby and become more invested in a healthy pregnancy.
Beyond the imaging, Crystal selected services and products that would educate, pamper and relax Mom…..helping her to adjust to her ever changing needs in a nurturing, pregnancy-safe Spa Environment. All of the therapists at Baby Belly have completed an additional certification in Pre-natal and Postpartum massage beyond the state requirements for Licensed Massage Therapists. The Sonographers at Baby Belly are all Registered with the ARDMS with years of experience in OB ultrasounds; your and your baby's safety is our top priority. Crystal received a Bachelors degree in Business Administration from Eastern Kentucky University in 2004. She managed a large grocery store for two years before moving to a service industry, where she managed a team that serviced approximately 1,000 customers on a weekly basis. She also enjoys spending time with family and friends in her off time. She welcomed her second child in 2010 and got to experience all of our services first hand!